Professional food, drink & product photography
I'm Meagan, the photographer behind Nutmeg. Shooting food is my passion & what I've been doing for over a decade. My husband Aaron joined in the fun a few years back as my assistant and business partner. Together we've worked on projects big & small, from household names to small start-ups. We're lucky enough to have many long-term clients who we love (scroll to bottom of page for client list), and many others who come & go, but all have gained us experience and the ability to take whatever is thrown at us and deliver.
​​​​​​​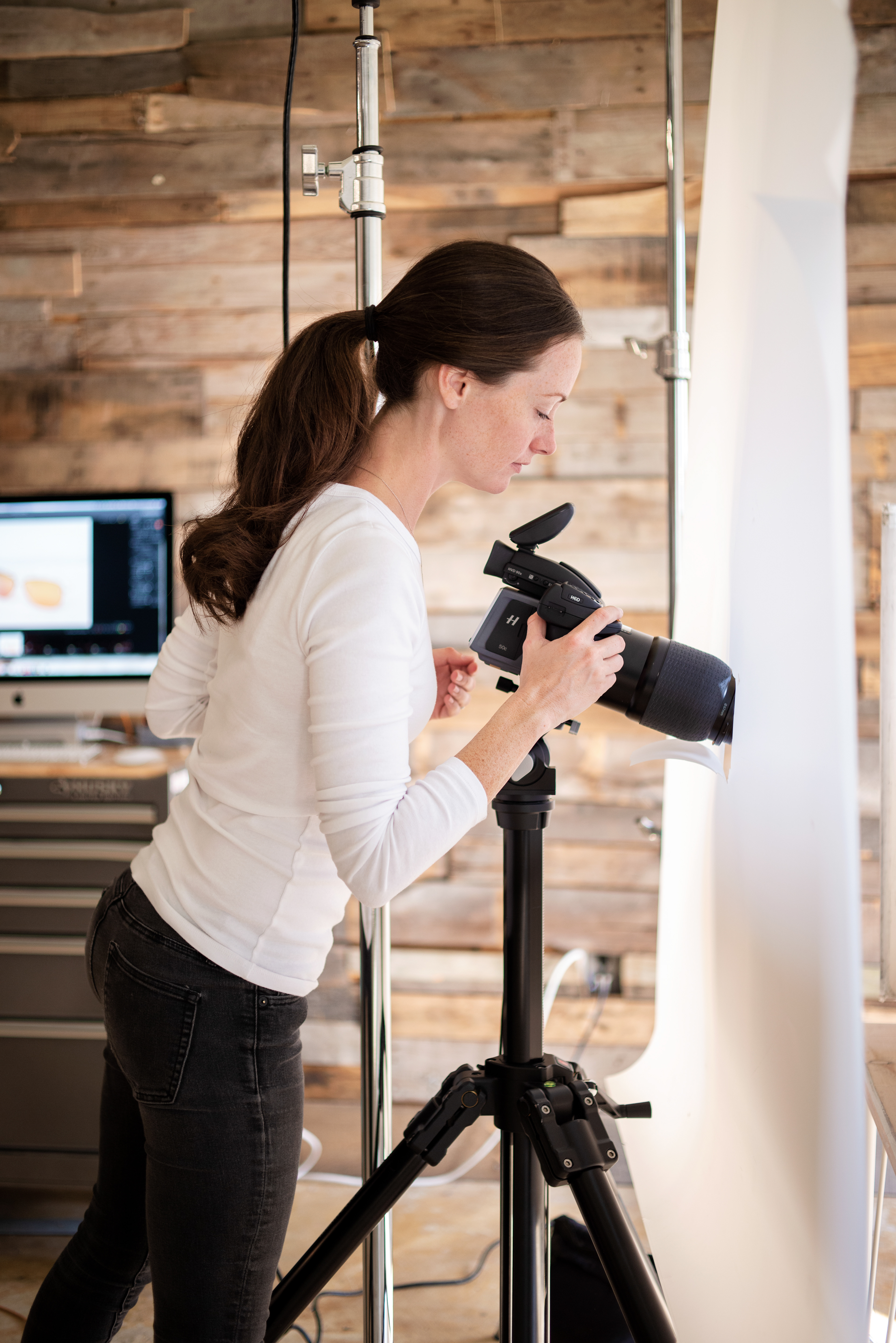 I love to play with different types of lighting & composition. Most of our clients like a natural look with beautiful settings and a clean feel (represented in our FOOD \ natural portfolio), But some really love a graphic, colorful style with strong lighting (check out the FOOD \ concept portfolio). Both are my favorite, and you can't make me choose.
We also have a lot of experience shooting lifestyle in restaurant with chefs in the kitchen or a large group of friends enjoying the bar (take a scroll through our Lifestyle portfolio).
Can't leave out the product work! Look, I'm not trying to be a jack of all trades, but this one kinda works in our wheelhouse of tabletop setups. Plus, it really lets me stretch my legs with challenging lighting setups and creative compositions (Products portfolio).
Meagan Klementowski - The Photographer
Obsessing over the details
Being overly optimistic on the long days
Precariously perched on an apple box
Aaron Klementowski - The Assistant & Business Partner
Keeping the shoot day on track
Gracefully taking on the photoshop grunt work
Occasionally hand modeling
Keeping Meagan from falling off her apple box 
Fixing the dang Keurig machine.
Outback Steakhouse  -  Fleming's Steakhouse  -  Carrabba's Italian Grill 
Publix Super Markets  -  GreenWise  -  The Melting Pot  -  Monin  -  Unibake
Ford's Garage - Burger 21  -  Grillsmith  -  Hooters  -  Hoots  -  Perdue  -  PDQ 
Checkers  -  Winn Dixie  -  TradeWinds Island Resort  -  Valley Meats  -  Mother Kombucha
Flippers Pizzeria  -  Eat Fresco  -  Tampa International Airport  -  Hanes  -  Advent Health
Not Your Mother's  -  Imbibe Magazine  -  Flamingo Magazine  -  Beat Bobby Flay